There are many Kanban boards. This is ours.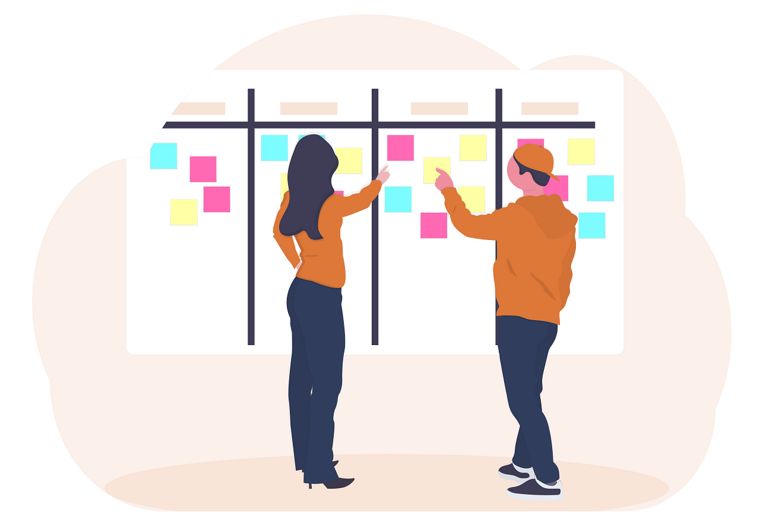 List of tasks and user stories to be addressed. They are documented, prioritized and the acceptance criteria are set in order to be estimated and selected for the next sprint.
Cards to start. Development has not started yet (no time spent), they can be exchanged for backlog tasks that hold the same points in case of urgency or priority change.
Cards in development pending delivery. Rejected (KO) cards that need to be corrected and sent again to be re-checked.
Cards in validation that have passed the automatic tests (Behat, Unit, Static), as well as the internal validation of the team before sending it to the customer.
Cards approved to be deployed on Production. 
Cards finished and deployed on Production