A couple years ago, we had the pleasure of collaborating in the creation of a website for SeñorCool, a platform for graphic designers of any discipline (illustration, graphic design, photography…). The website lets users get to know their work, discover other artists and connect with community members while they make money by selling prints of their works and products stamped with their designs.
Built with Drupal 7 and Commerce, we are fond of it because of both its orientation and content (they have some really impressive designs) and its subsequent development: for example, the pictures that show how a design ends up looking like in each of the available products are generated by presets from the ImageCache Actions module. With great skill, new presets have been created as SeñorCool's catalog was expanding with more available products with impressive designs from the artists, with some really good results. It becomes a lot clearer when you just look at it: all the pictures of this product are generated from the design originally uploaded by the artist:

A fine example of the wonders of Drupal.
The point is that last Tuesday, SeñorCool came into our offices with a great gift: a mug, each with one of the available designs on the web. We could confirm what we already suspected: The great quality of the product they offer, something we already imagined given the care they give to their website.
From our team, a great and sincere Thank You to the SeñorCool team and their artists. We hope that the website continues to grow and keep on succeeding.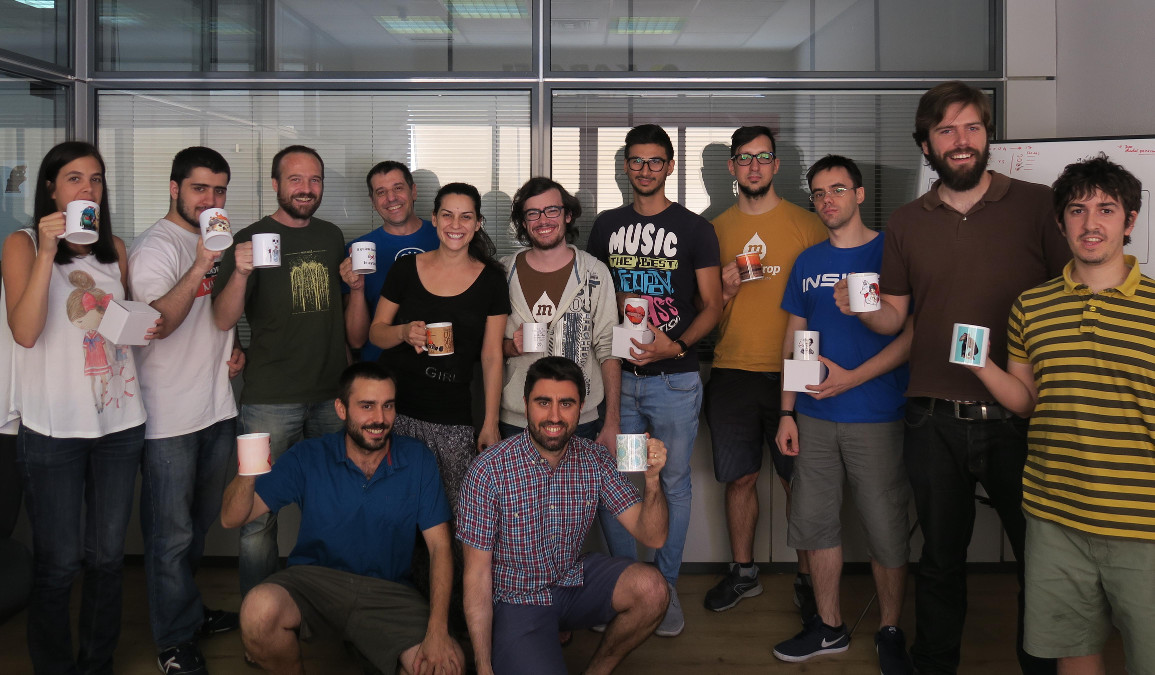 ¡Gracias!